Jingle Spells on iTunes, Amazon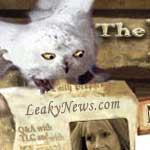 Dec 23, 2007
Uncategorized
Jingle Spells, this year's Get a Clue charity item which has raised MORE THAN $30,000 FOR BOOK AID (we're a little excited by that, can you tell?) is now available on iTunes and Amazon.com, for digital download. It will remain available there forevermore, so if you didn't manage to get a copy, shuffle on over and grab it now to enjoy the holiday tunes before year's end. All profits will still be donated to the charity (and the massive donation from the original drive will be made in the new year, once returned shipments have been re-sent out and everything can be put to bed).
Speaking of shipments: If you paid for one or more copies via PayPal and have not yet received your order, it is either going to get there very soon (we sincerely hope before Christmas!) because you ordered past the deadline for the first shipment and your order, as noted on the site, was shipped out in the second batch in the second week of December…or you provided an old or malfunctioning address with your PayPal order, which many people unwittingly do. All our orders were shipped out nearly two weeks ago, and so we are all now at the mercy of the overworked and overburdened mail carriers. If you ordered via the post office box in the last week of the drive, yours will still be coming, but it will be after Christmas, unfortunately. If you paid for the item and still don't have it, but have proof of purchase (your PayPal receipt will do), please email us at [email protected] and we'll figure something out for you for the impending holiday.
Thank you all again for your donations and we hope that you're enjoying the album on this happy holiday weekend!