Holiday Message from Emma Watson on Official Site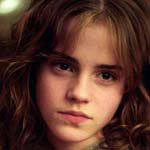 Dec 24, 2007
Uncategorized
Actress Emma Watson has updated her official website with a new E.M.S. (Emma's Messaging Service) message for the Christmas holiday. In her newest message, which you can read right here, Emma talks of returning to production on the sixth film, "Harry Potter and the Half-Blood Prince," and of one of its newest cast members, Jessie Cave. She describes the actress who is portraying the character of Lavender Brown in the film as "…very cool, although our characters really don't get on in the film." Emma continues speaking on the "Half-Blood Prince" filming in her message to fans by saying:
We have actually just finished filming a scene with Lavender and Ron kissing, where Hermione gets really jealous which was quite fun!
Her message wraps up by saying she's "looking forward to seeing all of my family" for the upcoming Christmas holiday and enjoying "some quiet time."
As we told you previously, the television film, "Ballet Shoes," set to be broadcast on BBC1, will also be broadcast in Canada and New Zealand. The CBC has now updated their holiday schedule (.pdf download here) to show the film in which Emma Watson (Hermione Granger) and Richard Griffiths (Vernon Dursley) star, will be air on December 30th at 5pm. "Ballet Shoes" will first air in the UK's BBC1 on Boxing Day (December 26) at 8:30pm.