Rumor Alert: New Movie for Dan Radcliffe?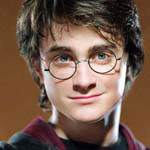 Dec 27, 2007
Uncategorized
There is a mention today of a possible new film role for actor Dan Radcliffe. In a piece highlighting the work of the late photojournalist Dan Eldon the New York Times says that "next year Daniel Radcliffe, the "Harry Potter" star, is to portray Mr. Eldon in a movie about his life." As readers know, Dan is currently filming Harry Potter and the Half-Blood Prince due in theaters next November, and has confirmed his return to the stage where he will be starring in the production of "Equus" in the fall of 2008 as well. We do not have any further information on this possible new role for the Harry Potter actor at this point and will update with more on this when can.
Dan Eldon was a young photographer who was brutally murdered in Somalia in 1993, when he and three other colleagues were stoned to death after an angry mobbed turned on the journalists in the aftermath of a bombing in Mogadishu. You can read more about Dan Eldon and see some of his remarkable photographs via this link, as well as learn more about journalists who are killed each year while bringing the news, here.
Thanks to all who emailed.