More on Possible New Dan Radcliffe Movie about Photojournalist Dan Eldon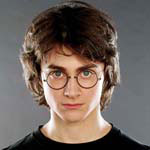 Dec 30, 2007
Uncategorized
Several days ago we reported that actor Dan Radcliffe was possibly in line to portray the late photojournalist Dan Eldon in a new movie. Today, the Guardian has more on this, featuring an interview with Kathy Eldon, the mother of the photographer, who says Dan will be portraying her son in this new movie. Quotage:
The film, Journey, will see Radcliffe play Dan Eldon, a 22-year-old who was among four journalists stoned to death by a mob in Mogadishu in July 1993. The timing is right and the person is right and I couldn't ask for more,' said Kathy, a journalist, producer and activist. 'He has portrayed a magician for years and my Dan was a different kind of magician. There are parallels in the two Dans' lives. Daniel Radcliffe is a poet, he keeps journals and he's half Jewish. He has a puckishness, sense of humour and energy inside him which remind me of Dan…'Daniel Radcliffe is the first time we've found a young enough actor with a global following. We love the way he's a global soul. He's travelled the world and feels comfortable in the world and hasn't been corrupted by Hollywood.'
While this sounds very exciting, we are trying to obtain official confirmation from Dan's reps, and will update with more on that when we can. Also, if this proves certain, we do not know when this film will be made, as Dan is currently filming "Half-Blood Prince," that continues until early spring of 2008, and is also set to return to the stage when "Equus" opens on Broadway in the fall of 2008. The story of "Journey" focuses on 22 year old Dan Eldon, a photographer who was brutally murdered in Somalia in 1993, when he and his colleagues Hansi Krauss, Anthony Macharia of Reuters and Hos Maina of the Associated Press were surrounded then stoned and beaten to death after an angry mobbed turned on the journalists in the aftermath of a bombing in Mogadishu. You can read more about Dan Eldon and see some of his remarkable photographs via this link, as well as learn more about journalists who are killed each year while bringing the news, here. Thanks Helena!