Writing Order of the Phoenix: A New Interview with Michael Goldenberg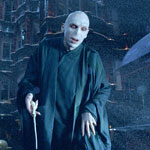 Jan 18, 2008
Uncategorized
Screenwriter Michael Goldenberg is the subject of a new profile in the Carnegie Mellon alumni magazine. A graduate of the school in Pittsburgh, Pennsylvania, Michael Goldenberg speaks of his work writing the screenplay for "Harry Potter and the Order of the Phoenix," comparing it to composing a musical score:
When you're writing music, it's all about what you're hearing' he says, "rhythm, pace, the sculptural shape of it. I think movies are very similar to that because it's taking place in time in the same way that the music is. You just sort of hear it." One of the moments that he "heard" when he read the novel is the scene in which Harry sees one of the memories of quasi-villain Professor Snape. Snape, then a young student, is being cruelly taunted by fellow student James Potter, Harry's dad, just to make James' friends laugh. In terms of the story, Goldenberg says, it wasn't an obvious thing to keep. But it crystallized the movie for him.
"It's a powerful moment when your parent"and especially a parent who Harry has idealized enormously because he never knew him"is revealed as a flawed human being. I remember that moment for me, and I know there is a similar moment for a lot of people"and not just your parents but that the people in charge are just as messed up and confused and uncertain as you are, and how terrifying that is. It's the death of Santa Claus and the Tooth Fairy and God all wrapped up in one."
Mr. Goldenberg says his favorite moments in the fifth Harry Potter movie involved Harry and his godfather Sirius Black, noting "There are some moments in there that I am very proud of. A lot of that material is not in the book and was written to dramatize the connection between them." The screenwriter also says that author J.K. Rowling told him "She sees the films as separate from the books…she just wanted to see a great movie."
In an early conversation, Rowling talked about Harry's story being, in a sense, a quest for a father. "Jo pointed out that Harry always was secure in his mother's love, but over the course of all of the books, he keeps coming up with flawed father figures' Goldenberg says. "In Order of the Phoenix, Dumbledore, who has been the overtly paternal figure, is suddenly radically absent from the story. Dumbledore had always been all wise and all knowing, but now he is revealed as just a man"a very smart man, but one who has, in this case, made a terrible mistake, a strategic error that has resulted in disaster, and he is admitting that to Harry"both because Harry deserves to know, but also because Harry needs to be disillusioned. He needs to realize that in order for him to grow up and take on the responsibilities that he needs to take on, Dumbledore has to come down from his pedestal.
"That's very moving to me. I do think it's one of the great themes"loss of innocence. I've always been attracted to coming-of-age stories that dealt with that. So that was my deepest connection to this story"and the reason I wanted to tell it. Life lessons happen, and he goes from being a kid who sees the world in fairly black and white terms to seeing just how complicated a place it is"and how complicated he is. I thought that was a really good story to tell, particularly now."
With screen writing duties for Half-Blood Prince now back with Steve Kloves, Michael Goldenberg is currently at work on the screenplay for the adaptation of the classic children's book Maurice Sendak's Where the Wild Things Are, and is writing his own story for a future film.
Thanks Melanie!