"Twilight" Author Stephenie Meyer Talks J. K. Rowling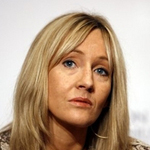 Apr 10, 2008
Uncategorized
In a new interview on MTV.com Stephenie Meyer, the author of the popular "Twilight" novels, discusses Harry Potter author J. K. Rowling along with the similarities she finds between the "Twilight" and "Harry Potter" series. While Mrs. Meyer notes she has not yet had the opportunity to meet her fellow author, she does say she "would love to sit down and talk with her." She continues, noting the fact that while both series are hugely popular among younger readers, comparing one series to the other is something she finds difficult to do. She states:
"The interesting thing about the comparison is that I think you can compare my fans to her fans more easily [than me to her]. I do think that we both have people who are just really really enthusiastic, and will come miles to see you and be involved, and everybody really cares about our characters. But the ['Harry Potter' and ˜Twilight'] stories are just so different."
"J.K. Rowling's audience is everybody, so that means we all have a piece of her audience' Meyer laughed. "It's terribly flattering to be compared to her, but there's never going to be another J.K. Rowling; that's a phenomenon that's not gonna happen again."
Finally, Mrs. Meyer goes on to talk more on topics she would like to speak with J. K. Rowling about if given the opportunity, including Jo's thoughts of the Harry Potter films, her fans, and her experience of being a popular writer. As readers will remember, actor Robert Pattinson (Cedric Diggory) has been cast as leading man Edward Cullen in the upcoming "Twilight" film. All three previously released novels in the "Twilight" series are available for purchase in our Cauldron Shop.