New Half-Blood Prince "Quidditch Ron" Statue from Gentle Giant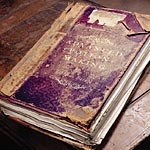 Apr 21, 2008
Uncategorized
New York Comic-Con took place this weekend, where many toy and collectible manufacturers displayed some of their new products for the upcoming year. Among those at the event was Gentle Giant, makers of fine statues and mini-busts. Cool Toy Review has the first look at what is a statue of Ron Weasley in his Quidditch uniform from the upcoming Harry Potter and the Half-Blood Prince. Also new from Gentle Giant is a special "Harry Potter Quidditch Box Set" that is due out this fall as well. In addition, you can see some additional photos of previously reported new products due, including the Tonks, Lupin, and large sizes of Harry and Lord Voldemort from "Goblet of Fire." UPDATE: If you were having trouble seeing the photos, they are also now available here in our galleries.
Other vendors there included NECA, who displayed action figures we've reported on previously; new "Half-Blood Prince" figures are not being displayed for the time being. Also present were Tonner, makers of the high end collectible Harry Potter toys, and Cool Toy Review has another look at their new Kreacher doll, as well as additional looks at Snape, Voldemort and more here via this link.
Thanks much to Cool Toy Review!