Followup: JK Rowling Wins Appeal on Child Photo Privacy Case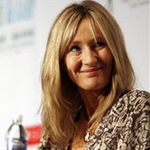 May 07, 2008
Uncategorized
Previously we told you of a legal matter involving author J.K. Rowling and photographs of her young 18 month old son that were published in a UK paper several years ago. In effort to protect their privacy of their young children, the case went to court, and today Jo and her husband Dr. Neil Murray won an appeal that would ban further publication of photographs. According to the BBC, the couple released a statement about this matter, stating:
"We understand and accept that with the success of Harry Potter there will be a measure of legitimate media and public interest in Jo's professional activities and appearances. However, we have striven to give our children a normal family life outside the media spotlight. We are immensely grateful to the court for giving our children protection from covert, unauthorised photography; this ruling will make an immediate and material difference to their lives."
In making the ruling, one of the judges involved said "If a child of parents who are not in the public eye could reasonably expect not to have photographs of him published in the media, so too should the child of a famous parent. In our opinion, it is at least arguable that a child of 'ordinary' parents could reasonably expect that the press would not target him and publish photographs of him."
Reuters also reports an attorney for J.K. Rowling reflected on the impact this ruling will have for the media in the UK, as he is quoted as saying this case will have a "profound effect … on certain sections of the paparazzi.This case establishes a law of privacy for children in those cases where, understandably, the parents wish to protect their children from intrusive photography by the paparazzi," he said. "I am sure that the overwhelming majority of the media will welcome it."
Thanks to the many who emailed!