Young Actor from "Half-Blood Prince" Tragically Killed (Updated)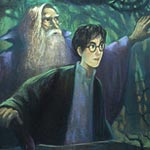 May 24, 2008
Uncategorized
We have some sad news today, regarding a young actor who is due to appear in the upcoming Harry Potter and the Half-Blood Prince. The Telegraph is reporting that Robert Knox, who plays the part of Ravenclaw student (and Slug Club hopeful) Marcus Belby, has been tragically killed in an incident that took place in London last night. The paper reports that 18 year old Robert Knox went to the aid of his younger brother, and was fatally stabbed in a knife incident in a bar in the Sidcup area near London, England. Police spokesman say "A man aged 21 has been arrested on suspicion of murder. He is being held in custody." CBBC Newsround now has a statement from Warner Bros that echoes our thoughts here at TLC, as it reads "We are all shocked and saddened by this news and at this time our sympathies are with his family." We will continue to follow this story and will update with more when we can.
UPDATE; While news of this story has now been carried world wide- more here in this video report from the AP– you can also read some of the tributes being paid to Robert Knox here in the Guardian. The paper notes the young actor, who had recently signed to reprise his role in "Deathly Hallows," had tributes paid to him from six of the Potter actors. Quotage: "Robert's best friend Nicky Jones, 19, who was stabbed through the hand by one of the knives allegedly used in the fight on Friday, said Robert had only finished filming his part last Tuesday. He said: "Rob loved acting and loved being part of Harry Potter. We used to go to the karaoke nights at the bar and we'd take the mick out of him by announcing 'Good luck in Harry Potter, Rob' and he used to hide. He didn't like it when we went on about his acting.
"He was so good to everyone about it. He took loads of us up the location where they were shooting it, just to show them what it's like," he added. He said that about six cast members of Harry Potter and the Half-Blood Prince had visited the scene of the killing to pay their respects on Saturday night. They had been due to work with him again: according one of Robert's uncles, the teenager was already signed up for the next instalment, Harry Potter and the Deathly Hallows.
Brian Knox, 54, said: "Rob was a keen sportsman and budding actor. He was in the Harry Potter film and signed a deal to be in the next one as well. He had his whole life ahead of him."
Thanks Milo and all who emailed.