Followup: More on JK Rowling Honor from City of Edinburgh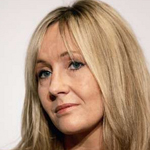 Jun 28, 2008
Uncategorized
Last August we reported that the city of Edinburgh, Scotland was seeking to honor J.K. Rowling for her contributions to literature. Tonight the Scotsman has more on this, as they report the Harry Potter author will be "immortalised in a Hollywood-style "walk of fame" in the quadrangle outside the City Chambers, where she will leave her handprints." J.K. Rowling is also due to receive a new award to honour those "whose outstanding achievements have brought honour to Edinburgh".
The paper continues to note hopes are high this will bring more visitors to Scotland, and to the city of Edinburgh. A spokesperson for VisitScotland said "The Harry Potter books were started and finished in Edinburgh, and naturally the city attracts a lot of interest from fans around the world." Ms Rowling was one of several Edinburgh-based writers to front the capital's bid to become the first World City of Literature, which promotes Edinburgh as an inspirational city for writers."
Many leading figures in the Scottish literary world are expected to attend a gala dinner, with a source from the local city council stating "It should be a fantastic occasion. We're trying to ensure as many other Edinburgh people who have won major awards over the year will be there so they can share in the occasion." You can read more about Edinburgh as the City of Literature via this link. We do not yet know what date this honor will take place, and will of course update with more on this as we can.