"Half-Blood Prince" Film Chosen for 2008 Royal Film Performance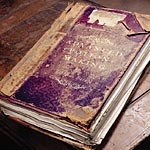 Jul 29, 2008
Uncategorized
Further news comes today regarding the "Harry Potter and the Half-Blood Prince" film from the a press release that announced that the sixth film will make its Royal and European premiere at The Royal Film Performance 2008. This event will take place on Monday, November 17th in front of an audience which is set to include yet to be announced members of the Royal Family. More details about those attending the premiere will be announced soon. The Royal Film Performance 2008 is sponsored by the Cinema & Television Benevolent Fund, a charity which benefits the UK film and TV industries.
Harry Potter film producer David Heyman, was quoted in the press release as saying:
"I am delighted that Harry Potter and the Half-Blood Prince has been chosen for this year's Royal Film Performance. We have always endeavoured to remain true to Jo Rowling's vision in recreating the magic of her world and we have been overwhelmed with the continual support of audiences. And thus, we are thrilled that our film is being honoured in this way and will help to raise money for such good causes."
The teaser trailer for this film will have its premiere tonight at 9PM EST via AOL. "Harry Potter and the Half-Blood Prince" will be in theaters November 21, 2008.