Dan Radcliffe Starts Rehearsals for "Equus," Talks Wizard Rock and More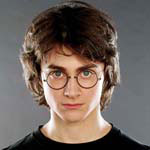 Aug 20, 2008
Uncategorized
There is more online now regarding actor Dan Radcliffe's appearance at New York Times talks event held last night. MTV has two additional articles, where the Harry Potter actor discusses his upcoming role in the Broadway production of "Equus" as well as music, notably Wizard Rock. When asked about the popular wizarding rock music, Dan said that I've heard of wizard rock " Harry and the Potters, right? " but I haven't actually heard it yet."The audience member " from Harry Potter meet-up club the Group That Shall Not Be Named " then handed Radcliffe a DVD of Megan and Mallory Schuyler's "The Wizard Rockumentary" film.
"That's awesome' he laughed. "Thank you very much. I've just been made aware of it."
In regards to the more serious matter of his upcoming play, Dan spoke quite a bit about his co-star Richard Griffiths, who also stars as Uncle Vernon in the Potter films. "It's a whole new set of challenges," said Radcliffe, who started rehearsals last week for the play that opens in limited engagement September 5. "The Harry Potter thing is useful because there will be a lot of people who've never been to the theater before. And if we can [bring them to the theater], that's amazing."
On the serious subject matter of the play and the troubled character he will portray, the article notes:To get deeper into the character's head, Radcliffe has been drawing from "A Clockwork Orange." "His default setting is that he's got this Malcolm McDowell rage, so when you show his human side, he's more interesting. It's about that stripping-away of who he is, of what makes his personality, the dehumanizing of him to make him acceptable in society, so he can be 'normal.'
…
Why the character might blind horses wasn't the only difficult aspect of the play " Alan's (and thereby Radcliffe's) nudity while doing so caused quite a stir when he first performed the play in London. "Offended mothers were calling up and saying I shouldn't be doing this, that they weren't going to go see it," he said. "OK, don't see it. They're treating it like it's pornography, and it's not. It's only seven minutes at the end of the play when I'm naked, and I'm 19 now."
About that scene " the Broadway production may have a few surprises in its new staging. Though the choreography was highly praised, "Don't get too attached to that!" Radcliffe warned. "You're in there, and there are these hooves flying around, and I'm naked by that point. It's terrifying. That scene is one of the most shocking pieces of theater, and I deserve very little credit for that. Those 'horses' are amazing."
Dan is also quite complementary about Richard Griffiths, and says he also got some acting tips from another Potter co-star, acclaimed stage actor Sir Michael Gambon (Professor Dumbledore) "I asked him, 'How do you memorize all those lines?' " he recalled. "And he told me to just learn them in rehearsal. So I did, about a month before. By the time opening night came, I knew everyone else's lines too."
You can find additional information on the play Equus via this link.