EA Continues to Promote "Half-Blood Prince," Made Wii Lead Platform for the Game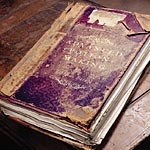 Aug 20, 2008
Uncategorized
With the news that the film for "Harry Potter and the Half-Blood Prince" had been rescheduled to July 17, 2009, there has been continued speculation regarding the fate of the video game. Earlier this week, EA confirmed to TLC that they are still "evaluating the impact of of the movie date change," they are continuing to promote the video game at various events, including the 2008 Games Convention that is underway in Germany. G4 reports today that the company screened a trailer for the game, and then James and Oliver Phelps (Gred & Forge) came out to demo the game (a photo of the twins at the event available here). The November 13 release date remains on the official EA "Half-Blood Prince" game website as well.
On a related note MTV has two articles online relating to the game, including this piece where the executive producer of the HBP video game says making Wii the lead platform was the first decision he made when approaching the game. UPDATEThere is also a video interview with the producer that shows new footage from the Wii platform of the HBP seen here in our galleries courtesy of gametrailers.com. Quotage from the online article : "We made that decision from day one' he told me last week. "We did, I think, a good job with the Wii last year, but we're doing a great job this year. Because this is where the casual audience is, the mass audience is here. It's a great control system, but you've got to learn to use it." The article goes on to note that "moving their development mindset to the Wii allowed them to focus on making the game look as good as possible. "I'm really proud of how it looks. It does not look like a Wii game to me' said Bunney. "There's no excuse to not having the Wii version looking great." There is also a new image from the game included in the article as well.
Finally, giving hope to many fans who have longed for an online massive role playing version of a Harry Potter game, MTV has this article online that states "I think there could be a fun MMO with Harry Potter' said "Harry Potter and the Half-Blood Prince" executive producer Jonathan Bunney.
Of course, that doesn't mean a "Harry Potter" MMO is actually coming. Bunney told me they're completely focused on finishing "Half-Blood Prince" and approaching the difficulties of "Deathly Hallows" being split into two movies. "