JKR/WB vs. RDR Books Trial: JKR Wins Copyright Case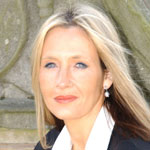 Sep 08, 2008
Uncategorized
News sources are reporting that the judge in the case of J.K. Rowling and Warner Brothers vs. RDR Books has issued a ruling. From WNBC NY:
"The small publisher was not contesting that the lexicon infringes upon Rowling's copyright but argued that it was a fair use allowable by law for reference books. In his ruling, Patterson noted that reference materials are generally useful to the public but that in this case, Vander Ark went too far.
"While the Lexicon, in its current state, is not a fair use of the Harry Potter works, reference works that share the Lexicon's purpose of aiding readers of literature generally should be encouraged rather than stifled," he said.
He added that he ruled in Rowling's favor because the "Lexicon appropriates too much of Rowling's creative work for its purposes as a reference guide."
Reuters reports that JKR and WB were awarded $750 per book (seven novels plus the two companion books) in damages, for a total of $6750. The opinion said:
"Since the Lexicon has not been published and thus plaintiffs have suffered no harm beyond the fact of the infringement, the court awards plaintiffs the minimum awards for each work to which plaintiffs have established infringement."
On the Wall Street Journal Law Blog, IP lawyer Ethan Horwitz summarizes the ruling:
"What Judge Patterson is saying is that when you look at fair use, one of the dominant issues is, are you providing commentary or taking the value of the work and selling it as your own? He decided that the value of the work was being taken, that [Rowling] had the ability to put out the kind of encyclopedia that [Vander Ark] was putting out, and that she'd indicated an intent to do so."
The Wall Street Journal has the entire 68 page ruling on their site as a PDF.
*
Please return to this post for updates as we learn more of the particulars of the ruling. Past Leaky coverage on the trial can be found here.