ArtInsights Releases Lithographs, Info About HP Fine Art Progam: Leaky preview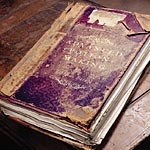 Oct 02, 2008
Uncategorized
Art Insights Gallery, which regularly features exclusive prints of Potter-related art, has released more exclusive book-related art this week. Two book covers and a special Priori Incantatem drawing are being offered for sale for the first time as fine art prints, and they are being exclusively previewed here on Leaky.
The two covers consist of fine art reprints of Mary GrandPre cover art lithographs of the United States artwork for Harry Potter and the Goblet of Fire and Harry Potter and the Order of the Phoenix. There is also an exclusive image, The Golden Web, a portrait of the Priori Incantatem scene in GoF.
Each of the cover art lithographs have been released as part of a 2500-edition set, and are $95 each. Only 150 have been printed of the Priori Incantatem scene.
Leslie Combemale at Artinisghts has interviewed Ruth Clampett, the WB exec who is responsible for overseeing and publishing the Harry Potter Fine Art Program. Clampett and Combemale talk about HP and Jo's relationship to her fans. Clampett remembers J.K. Rowling instructing a WB illustrator on "how to adjust each drawing to better capture each character's likeness. She could describe every brick, every room and character down to the last detail and could call upon it at a whim.
The interview also reveals that J.K. Rowling owns the original art of the first Harry Potter book, and that the rest is in the Warner Bros. archives, as opposed to being sold. The art has never been sold or used in mass-market merchandise.
You can read the entire interview below! Thanks Leslie!
Leslie at Artinsights: You have been working with Warner Bros, and indirectly with JK Rowling and Scholastic to release all the official art of Harry Potter: tell us how it all came about!

Ruth Clampett: Well, I remember in the late nineties being at an executive meeting at Warner Bros. and the president of our division mentioning a book called "Harry Potter" and that he thought this would be the next big thing at WB. This was before any of the movies had been started, but there was a feeling that it was only a matter of time before everyone knew just how amazing the book series was, and embraced the vision that Rowling had, that this was the start of something that would be really big. So of course I ran out and bought the first book and read it in one sitting. I was completely enchanted by Harry's story and the world at Hogwarts and immediately became a huge fan.

It had been determined early on, that the book cover art was special and not to be used for merchandising. As VP of Design for the Warner Bros. Stores it was my teams responsibility to design the first HP product. This led to a trip where I took my head illustrator, Fred Bode with me to the WB offices in London to show Jo our initial designs for the characters. Since it was before the movies, we only had the book descriptions and MGP's art to go on, but I was really impressed at how alive the characters were in her mind. I remember Jo instructing Fred at how to adjust each drawing to better capture each character's likeness. She could describe every brick, every room and character down to the last detail and could call upon it at a whim. Even though I loved the books and was a little star struck, spending that day with her only increased my respect for her.

At the Studio Stores we released a collection of images from Fred Bode, from the drawings that he had done for Jo. As time went on, Warner Bros. commissioned a series of pastels from Mary GrandPre` to depict some of the favorite scenes from the books and we began publishing those as signed limited edition prints. Those became the first HP Mary GrandPre` portfolio which were coveted by collectors and in high demand.

As for the actual cover art, both JK Rowling and WB knew the historical significance of this art and wanted to treat it in a very special way. Naturally we always hoped to release fine art prints of the work, but we would have to wait until everyone felt it was the right time.

Leslie: So that is part of the reason that no originals are available for sale, right?

Ruth: Absolutely. First off, Rowling owns the original of the first cover, and the rest of the art is in the Warner Bros. archives. It has been shown at the Warner Bros. Museum and for a few other significant events, but I really appreciate that Rowling and WB both see the art's importance to the books. Because of Jo's appreciation of her fans, she finally decided to let the art be used for a fine art program, but only in a special and exclusive way. This art has never been used for any mass-market merchandise or cheap posters. We began with the Deluxe signed cover set which shows the full wrap-around image of the art how it was originally conceived, and now we have the lithographs of the front cover for collectors who want something special but can't quite get the deluxe version.

Leslie: Tell us about the new lithographs.

Ruth: They are much larger than the original book covers so they look fantastic framed. JK Rowling is very aware she has an amazing fan base of young folks who might be buying their first piece of art, and this gives them something in a price range they can afford. The prints mimic the covers with the foil stamping and embossing and are beautifully reproduced maintaining the integrity of the art. The deluxe edition pieceson the other hand, are signed, numbered editions that show the entire pastel images in all their glory. I'm sure that she wanted to create an art program that would satisfy HP collectors, and make the variety of fans she so appreciates happy.

Leslie: Sometimes artists ask me why there are so few artists allowed to created limited editions for Harry Potter?

Ruth: I think there was a feeling all along to stay very authentic with this property in every way possible. Obviously, many artists have wanted to create images of these characters but it has been limited to artists who had a real connection to the books or the films. Fred Bode, as I mentioned was one. Jim Salvati is another, who had worked on film-based artwork for WB, and of course Mary GrandPre`. I loved that Mary was willing to be part of the fine art program because her art so captures the magic of the books and she is a delight to work with. This exclusivity is just another indication that JK Rowling has continued to be the best possible guardian of these stories and their characters. She is a brilliant and powerful woman.

Leslie: So now that my gallery is releasing the second set of deluxe images: from Goblet of Fire and Order of the Phoenix, is there any word on the special piece only being given to those who buy the whole set of book covers? and you guys were awesome to give me exclusive Mary GrandPre art only available at my gallery—can you talk about that piece?

Ruth: Well, as you know Leslie, everything takes a long time for approval because it goes all the way to JK, which I actually love knowing, but it takes much longer to process. All I can say is that it will be worth the wait. And since you are getting the exclusive first release of the Deluxe cover art, we will let you "leak" the image to Leaky Cauldron first. Don't worry, you'll know before the release in November! And as to your exclusive, we've been so pleased with your enthusiastic representation of all things Harry Potter, we are happy to give you the worldwide exclusive piece, "The Golden Web". It was done as part of the images she created for WB, and was inspired by the books. It is actually one of my all-time favorite scenes! When Harry and Voldemort's wands connect in the graveyard scene at the end of the Goblet of Fire, and the resulting golden thread creates a golden web around them, and then spirits including Harry Parents) come forth and aid Harry¦.it is just an amazingly powerful and emotional scene!

Leslie: I happen to know you've been as much a fan as many folks on Leaky Cauldron! Have you enjoyed the entire series?

Ruth: Oh Yes! I have read all the books many times and have my own HP collection. My most precious item is a British version of the first book that Jo signed for my daughter in that first meeting. My daughter, by the way, is a huge fan as well and was Hermione for Halloween last year.

Due to my passion for all things HP, I am so happy that WB trusted me to publish this fine art program. When I finished the last book, I was quite sad that the stories were now over, but I was also incredibly satisfied. And I am very honored to have a small part in helping keep this property alive for generations to come.

Leslie: Well, I keep saying Harry Potter fans are the best fans and collectors to have. The convention I went to only confirmed that and if conventions don't change your mind, nothing will!

Ruth: I know what you mean. Since I'm one of the fans, I'll take that as a compliment¦

Leslie: Are there any plans to release art from Beetle Bard?

Ruth: I love that art, and of course we'd be thrilled to be able to release that. I'll let you know if or when we get the thumbs up for that!

Leslie: Meanwhile you promise to break the news of the special edition for the deluxe cover set though Leaky Cauldron?

Ruth: I'll tell you, and you can tell them, as soon as I hear!

Leslie: Thanks for the insights into the art of Harry Potter, and for creating such a great art program for Harry Potter.

Ps. Artinsights still plans for Mary to visit their gallery, she is having a museum show at Cedar Rapids Museum, and since the flood that seriously damaged their bottom floor, we've deferred to them about timing. We'll keep you all in the loop when we know she'll be visiting our gallery!