Marketing Professor: Only Hufflepuffs Totally Loyal to Harry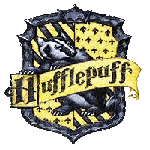 Oct 20, 2008
Uncategorized
The Telegraph is reporting tonight that a professor in the UK has done a study on readers of the Harry Potter novels, with the findings apparently revealing there are four distinct type of readers. According to the report, Professor Stephen Brown of the Ulster Business School says the groups closely mirror the Houses of Hogwarts, and indicates the breakdown of the groups as follows:
'Hufflepuff' readers take the tales at a slow, steady and systematic pace and enjoy re-reading the books over and over.
'Gryffindor' readers are eager and energetic and will
devour the latest Potter book in one sitting, but quickly move on to
new things.
'Ravenclaws' are subversive and take
the stories with a pinch of salt, while 'Slytherin' readers are not
fussed about the books.They prefer the films but pretend to have read the books when it suits them.
Speaking about potential sales and continuing interest in Harry Potter now that the seventh and final book in the series has been published, Professor Brown said "It is an interesting time in the development of the Potter brand
because a lot of people have moved on. It will only be people who revel
in his world who will continue with their admiration of the brand," he
forecast.
He also noted that "Only the Hufflepuffs are totally loyal to Harry, the Gryffindors are
already moving on to other things, the Slytherins never really liked
him anyway and the Ravenclaws are too busy writing their own fan
fiction or posting spoof videos on YouTube."
Finally, Professor Brown said that the Harry Potter novels by J.K. Rowling do not have staying power, and noted "It could come back into fashion but I think it could be like many fads
and just fade away and people will look back and say 'Why did we ever
read this stuff?' "
No word if Professor Brown has ever visited a Harry Potter fan site while doing the research.