Halloween Edition of "The Quibbler" Now Online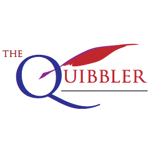 Oct 27, 2008
Uncategorized
Just in time for Halloween, the latest issue of "The Quibbler" is here containing "all the news you won't find anywhere else." This issue features the most haunting news on a possible Goblin War; Ghost Attacks and Muggle cover ups; equally shocking news about Aurors, Dementors, and Gilderoy Lockhart; and much more. In addition to this, "The Quibbler" contains a new batch of Letters from the Editor, Luna's love advice, and some Halloween themed goodies for your reading pleasure. You can view this issue of "The Quibbler" in PDF format via this link. All of our previous issues can be found in our Archive section. Be sure to also check out "The Quibbler" forum on our Leaky Lounge.
To contribute to future editions of "The Quibbler' you can email the
staff at [email protected] or check out the guidelines
and more right here. As always, the Quibbler is produced by our own Rudius Hagrid, Chloe, Danae, Doris, Draonsinger, Dreamteam,
Evreka, Jamie, Harry's Horntail, Abbey, Isabel, libbysmom, Lirene,
Gina, Lunesta, Manaki, Mary Wandygaurd, Moose_Star, Red Scharlach,
rowena r, SeverineSnape, Sevritus, and wordsaremagic. Enjoy!