Court Refuses to Hear Appeal on J.K. Rowling Photo Privacy Case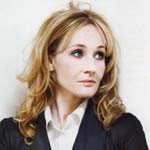 Oct 28, 2008
Uncategorized
A court in the UK has refused to hear an appeal filed by Big Pictures LTD in regards to a case involving a photo of the young child of author J.K. Rowling. The Harry Potter author and her husband Dr. Neil Murray had won an appeal in May of the case they brought seeking to protect the privacy of their children, in specific photos of their young son that were published in a UK paper several years ago. The company that took those photos went to court again in hopes of appealing the decision, but the Press Gazette reports today that "the House of Lords has refused to hear an appeal in the privacy case
brought by Harry Potter author J K Rowling and her husband over
photographs taken as they walked in the street pushing their young son
in a buggy."
The article continues:
In a key finding on May 7, the Master of the Rolls, Sir Anthony Clarke,
sitting with Lord Justice Laws and Lord Justice Thomas, said: "If a
child of parents who are not in the public eye could reasonably expect
not to have photographs of him published in the media, so too should
the child of a famous parent."
Hugh Tomlinson QC,
who specialises in media issues, including privacy, said he was not
surprised by the refusal to hear an appeal in the Rowling case.
"I
am not surprised that the House of Lords refused permission because the
way that the Court of Appeal dealt with the case was by saying that it
should go to trial because it was fact-sensitive," he said.
Observers
have commented that the Court of Appeal's decision in the Rowling case
seems to leave the law of privacy in a confused state, and makes it
difficult for the media to work out what is and is not likely to lead
to problems.
class="related">
id="story_footer_hybrid">
class="colour1″>
class="style1″>
class="storylist">
class="sleeve" style="position: relative;">