Harry Potter Alliance STANDs Fast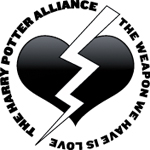 Nov 13, 2008
Uncategorized
On December 3, the HP Alliance is reopening its efforts for STANDFast, an activity in which participants give up a luxury item (like a Starbucks latte or a CD) and donate the money they save to help protect the Lily Potters of Darfur and the PotterWatch of Burma. About $10 can protect a whole family in Burma and a woman in Darfur. Last year, Harry Potter fans raised over $8,000 for Civilian Protection in Darfur.
If you want to become more involved, send an email to [email protected], or visit the HP Alliance's forum to get in on the discussion.
class="ArwC7c ckChnd" id=":1dz">Again, you can take part at this page. Thank you all in advance! The Harry Potter community frequently shows the world that its made up of caring and thoughtful individuals and we can't wait to do it again.