Dan Radcliffe to Appear on "Charlie Rose," "CBS Early Show" Tomorrow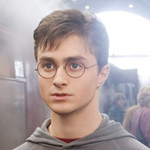 Nov 17, 2008
Uncategorized
Actor Dan Radcliffe is set to have a busy day tomorrow, as he is due to make two televised appearances. First up, between the hours of 8-30am, Dan will be a guest on the CBS Early Show. Fans can also submit a question for Dan, which he will answer tomorrow, Tuesday November 18.
UPDATE: Thanks to TLC reader Abby, you can see the CBS interview video here via youtube
Later that night, Dan will also be a guest, along with his Equus and Harry Potter co-star Richard Griffiths, on the acclaimed Charlie Rose show, which is broadcast late in the evenings on PBS. Please check your local guide for time and channel.
Thanks much Radcakesfan!