Emma Watson Lights Up Christmas 2008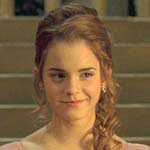 Nov 18, 2008
Uncategorized
Emma Watson is lighting up Christmas again, this time in London, England. The Evening Leader reports the Hermione Granger actress turned on the Christmas tree lights today to mark the opening of the Somerset House Ice Rink. You can see early photos here via Wire Image, via Rex and here via WENN. The paper states "Watson turned on the lights on the Tiffany Christmas tree decorated
with huge blue ice skates. She said she was "absolutely delighted" to
be officially performing the switch-on.
Wearing a red scarf
and a black coat, she added: "I've been coming here since I was about
13 and I absolutely love it. It's Christmassy and wonderful."