PotterCast Looking for Editors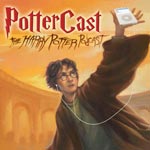 Nov 19, 2008
Uncategorized
Hey everyone: PotterCast is looking for some editors! Here's the rundown:
You need to be able to edit audio with multiple tracks (there are many programs with which to do this, like Soundtrack Pro; Audacity may be used but it is less desirable). You should have some ability in noise reduction (or at least a filter on your program to help). An editor also needs to be able to listen to the show for the few things in each episode that need to be cut out – John's bad jokes, strange audio artifacts, pauses in recording that occur when the hosts need to look something up/check a fact/use the restroom/tell John off, John's bad jokes, and so on.
If you're interesting in joining the ranks of the best audio editing team on the Leaky Cauldron, here's what you need to do:
We have put together a short sample for you to download and edit together; this is a bit of a dry run for what putting together segments from the show would actually be like. We all record separate tracks; we hit "record" at the same time as well as perform a count on the recording to establish proper sequence / avoid delays. This piece is seven minutes; it's the intro from show 167. You can download the four tracks here:
Download the clips and edit them into one seven-minute conversation; then attach the finished product to an email and send it to [email protected] with the subject, "John – I want to edit PotterCast!" Include how long it took you to edit the show (be honest, we won't judge…OK, we will, but we're not telling you how long is normal, so there) and what program you used.
Thank you so much and we hope to be working with you soon!