Rumor Alert: More on Possible Lego Harry Potter Video Game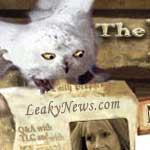 Dec 01, 2008
Uncategorized
Rumor Alert: ComputerandVideogames.com is reporting today that they believe Lego is developing the Harry Potter novels for a video game. With very little information or sources given, the site is saying that Warner will do the publishing of the Lego game, "even
though EA has the rights to do the PC and console movie tie-ins. Warner
published Lego Batman too, it's worth noting." Additional Quotage:
"First it was Star Wars (the good ones
AND the bad ones), then came Indiana Jones followed most recently by
Batman. But the next big property to be reborn in little plastic blocks
will be Harry Potter, CVG has learn[sic]…We've got no solid details on what form
the game will take but an action-adventure type of romp taking its lead
from the books (or movies) would be the safe bet. Expect lots of
Hogwarts, and big fat Hagrid and a little boy with Lego hair then.
If we had to pin the tail on a release date… Well, there is a new
movie out next year (Harry Potter and the Half-Blood Prince if you need
reminding). We've contacted Warner in the UK for comment. More soon."
Please note: The rumor of a possible Lego Harry Potter game has been floating on the net for years and had surfaced again several months ago. Please keep this very much in the rumor category for now. We are working to find out more about this and will update when we can.
Thanks Gavin