JKR/WB vs RDR Books Trial: RDR Books Withdraws Appeal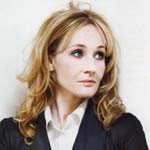 Dec 04, 2008
Uncategorized
An update comes today regarding the ongoing JKR/WB vs. RDR Books trial. Publisher RDR Books voluntarily withdrew its appeal in the RDR Books vs. WB/JKR
case concerning the publication of an unauthorized Harry Potter encyclopedia. The
publisher is working on releasing a version of the book in question
that complies with the judge's ruling, which indicated that the
original book copied heavily from the Harry Potter books. There was no settlement in the case.
The Christopher Little Agency released the following statement today:
"We are delighted that this matter is finally and favourably resolved
and that J.K. Rowling's rights — and indeed the rights of all authors
of creative works — have been protected. We are also pleased to hear
that rather than continue to litigate, RDR have themselves decided to
publish a different book prepared with reference to Judge Patterson's
decision."
Complete trial coverage from Leaky can be found via this link.