"Harry Potter and the Order of the Phoenix" Wins European Film Award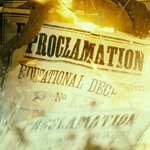 Dec 07, 2008
Uncategorized
Harry Potter and the Order of the Phoenix was a winner at the European Film Awards. The BBC reports the fifth Harry Potter movie "received the People's Choice Award – the only prize decided by ordinary cinemagoers.
Its British director David Yates thanked the European Film
Academy for their "beautiful" award, adding he would be delighted to
"take it back to Hogwarts".
Congratulations to all who worked on Order of the Phoenix!
Thanks Johan!