Harry, A History Updates: Boston Signing, Yule Ball, and More Vault Tidbits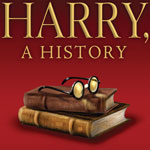 Dec 16, 2008
Uncategorized
First and foremost, thank you all again, because Harry, A History (UK version here) is enjoying its fourth week on the New York Times Bestseller List!
Second: I'm excited to announce that I'll be doing a discussion and signing of the book on December 21 at the Harvard Co-op in Boston, just before (and right near) Harry and the Potters' Yule Ball at the Middle East. (Facebook event here.) In addition to the signing we'll be giving out two free tickets to the Yule Ball, courtesy Harry and the Potters and the Middle East!
Again, here's the info:
Harry, A History discussion and signing

Harvard Coop
18 Palmer Street (click here for map), Cambridge, MA
3 p.m., December 21
Free!
4th Annual Boston Yule Ball
Sunday, December 21, 2008
5 p.m.
Middle East Downstairs
480 Mass Ave, Cambridge, MA
Please join me for both!
Third: I've just uploaded a new entry on the Harry, A History site, about the ending of book five, featuring some words from Jo on the subject:
I think overall in the series it's the darkest book, because of what Harry's going through internally. Because you always see the world through Harry's eyes even though it's not a first-person narrative. His mood, his internal climate affects everything. So once he comes out fighting in six, it's as though the sun comes out to an extent, and even though the world around him is tough, he's now imbued with this quite gung-ho spirit, so I think the mood lifts enormously.
Again, thank you all for your tremendous reaction, emails, and support. It makes an enormous difference! And while I may spend sixteen more hours a week reading my inbox than usual these days, nothing could make me happier.