New Photo of Rupert Grint in "Cherrybomb"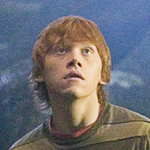 Dec 16, 2008
Uncategorized
There is a new photo of Rupert Grint (Ron Weasley) in his new film, Cherrybomb, available via this link. The British Films Catalogue also lists the film as running 76 minutes, and describes the movie as follows:
With their exams over, best friends Malachy and Luke are out to have
one hell of a summer. However, the arrival of Michelle, a captivating
but troubled beauty, tests their friendship to the limit as she
encourages the two boys to carry out increasingly dangerous and illegal
deeds in the battle for her affections, with fatal consequences.
Thanks to our Order partner RuperGrint.net and to ICM!