JK Rowling Comments on Success of "The Tales of Beedle the Bard" Sales for Charity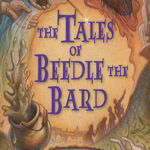 Dec 17, 2008
Uncategorized
Harry Potter author J.K. Rowling has made some new comments in the wake of the release of The Tales of Beedle the Bard. The new book, which was released on December 4 with all proceeds to benefit the Children's High Level group charity, raced to the top of the best seller lists. The PA reports that "2,629,000 copies of the book – the first from the writer since Harry
Potter And The Deathly Hallows – were sold in the first week,
generating £4.2 million for children suffering in institutions. Jo is quoted as follows:
"I am absolutely delighted that so much money has been raised," Rowling said.
"I would like to thank everyone who has so far purchased a copy of the book.
"All
royalties will be going to help children without families, many of them
with disabilities, whose voices have been unheard for many years."
On the CHL website, further comments can be found from charity officials:
Richard
Alderslade, Chief Executive of CHLG, said: "We had no idea what to
expect in terms of sales figures so we are thrilled by such impressive
sales in the first week alone. Whatever the final total, and we do hope
that Beedle stays on top of the bestsellers list for
Christmas, the project will certainly raise a huge amount to fund our
work, giving hundreds of thousands of vulnerable children across
Central and Eastern Europe a better life. Each time someone opens a
copy of Beedle this Christmas or gives it as a gift, they
will be making a difference to the life of a vulnerable child living
not so very many miles away.
"Once again, we'd like to extend our thanks to JK Rowling for her ongoing support and for the wonderful gift of Beedle;
not only the beautiful handcrafted copy we auctioned last year, but for
allowing us to publish the tales so that people everywhere can enjoy
them."
In case you missed it previously, photos from the launch of Beedle the Bard are available here in our image galleries, with TLC's video coverage found here and here.