Send a Holiday Despereaux Greeting Card Featuring Emma Watson (Updated)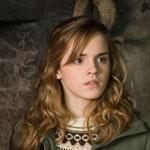 Dec 18, 2008
Uncategorized
As the release of The Tale of Despereaux draws near, there are new updates to the movie website featuring actress Emma Watson (Hermione Granger). Via this link, at the bottom you can find a new feature where you can send a video holiday ecard featuring Emma Watson. Also new on the site are Despereaux cast bios and photos, including ones of Emma, as well as Potter co-star Robbie Coltrane (Hagrid). Finally be sure to check out the video section for the 'cast' feature, which has more from Emma recording for the animated film.
In addition, there continues to be a great deal of press coverage of the movie, including this interview with Emma Watson found in the USA Today that does contain (update) a lovely new photo of the actress now in our galleries. While much of the material we've heard before, Emma does speak briefly again on the upcoming Half-Blood Prince, as well as life post Potter after completing filming on Deathly Hallows. Quotage:
"We're a year older than our characters, so I
feel like the film was about what I was experiencing a year ago, which
was this kind of awkward playoff between girls and boys and the
miscommunications that happen and the different way they think about
things," says Watson.
Harry Potter and the Deathly Hallows, the seventh and final installment of the series, starts shooting in February and will be released in two parts.
"And then I'll be done," she says. "It's so much
a part of my life, and it's going to be so strange when it's over. It's
strange being 18 and thinking about the fact that probably I will never
be part of something this big again in my lifetime."