JKR/WB vs. RDR Books Trial Rescheduled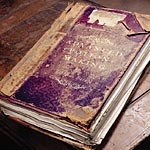 Mar 13, 2008
Uncategorized
The trial for the JKR/WB vs. RDR Books was rescheduled to April 14 today, following a meeting with Hon. Robert Patterson, Jr., the judge on the case.
The trial for the case had been previously scheduled for March 24, 25, 26 and was taking the place of a hearing on a preliminary injunction.
Also, RDR Books filed a standard Answer to the main complaint in the case, which goes through point-by-point and either admits, denies, or says it does not have enough information to do either, for each charge. This apparently sets up the scope of charges to be determined at trial.
Two points of confusion have come up in the document: The first is that RDR says in the Answer that it had not sold the rights to the book in England and Australia at the time the suit was filed, though the Publisher's Marketplace listing and several emails from RDR turned over as evidence in the filings explicitly say otherwise. We're unsure whether this is an error and have contacted RDR's lawyer for an answer (but he has been in a conference this morning and it may take awhile for him to get back). Also, there is the question of the Hogwarts Timeline; before the case was brought, RDR sent a letter about it to Warner Bros., claiming WB had infringed the Lexicon by using a timeline on its DVD that RDR claims was too similar to the Lexicon's; in this filing, RDR says it asserts that it has withdrawn all claim that their rights had been infringed in any way by the Plaintiffs.
The answer, while 21 pages, gives very little new information and basically does the required-by-law admissions and denials to each point raised by the Plaintiffs. To summarize point by point would be extraordinarily repetitive.
The "affirmative defenses" (which serve to limit RDR's culpability if JKR/WB's claims are true, according to online definitions) listed in response to the charges brought by the Plaintiffs are that JKR/WB's case is without basis because:
-A failure to state a claim upon which relief may be granted
-Principles of equity including laches, waiver, and/or estoppel (and if you said "huh?" to that, here are defnitions of laches, waiver, and estoppel.
-Plaintiff's claims being barred by the "doctrine of unclean hands," which basically says the Plaintiff may not seek legal remedy because they are acting unethically themselves
-Defendant's use is lawful and falls under fair use
-The trademark is only used as necessary to identify the book as a Lexicon, and does not use "Harry Potter" as a trademark
-Plaintiff's claims barred by the First Amendment right to free speech
-Since JKR/WB allowed the Lexicon Web site, it has also allowed a for-profit book
-Plaintiff's claims are barred by the "doctrine of copyright misuse"
-Plaintiffs don't have "standing" to prosecute claims of trademark infringement, false designation of origin, false advertising, unfair competition and deceptive trade practices between the book had not been released or sold at the time the suit was brought
-An "injunction is improper where an explanation or disclaimer will suffice"
-Plaintiffs, RDR argues, cannot claim damages because they have not suffered actual financial harm
-JKR/WB have "failed to mitigate" their damages and as such "damages, if any, must be reduced accordingly"
-RDR's actions were "innocent and non-willful"
-RDR has not reaped any profits on the Lexicon book yet
-RDR reserves the right to plead more defenses as they become known
Several arguments crop up repeatedly, and they are:
-That the Lexicon is fair use, and has not infringed any rights belonging to JKR/WB, nor would if it were published. Also that RDR has the right to "use such material for new and transformative purposes, and Defendant's Lexicon is new, original an transformative, presents factual information, and creates substantial public value."
-RDR says often that it is without information or knowledge sufficient to "form a belief" on a charge (which may not mean anything other than that the point is not within their power to dispute, or that the point was a rote statement setting up a later one, and as such they aren't arguing it). They also say often that certain charges are arguments and conclusions with which they are not required to argue. (It seems the point of this document is to go sentence by sentence, paragraph by paragraph, and so certain paragraphs do not merit an answer but are nonetheless addressed.)
-RDR says it has, as of the revised cover of their book that they submitted in their filings in January, removed J.K. Rowling's name from the cover and back cover completely except for in a disclaimer, and that the quote from JKR endorsing the Web site will not appear anywhere on or in the book.
-It says RDR does not use "Harry Potter" as a trademark, but "only uses Harry Potter to the extent necessary to identify Defendant's Lexicon," and any use of the trademark is "therefore lawful based on the doctrine of fair use," and the use of the word Unofficial in the revised cover is a "favored way of alleviating any alleged consumer confusion as to source or sponsorship" and removing potential confusion.
-It maintains repeatedly it has not caused any harm, nor will.
-RDR claims that since the Lexicon book has not been released, any claim of damages by JKR/WB are without basis. RDR also says the book would not compete with the Harry Potter books or films and "notes that Plaintiffs have not even alleged otherwise," then denies any basis for JKR/WB's allegations that a lexicon would compete with one by J.K. Rowling "ad note that Ms. Rowling has not released any lexicon or encyclopedia concerning the Harry Potter books."
The denials and admissions of note are:
RDR "admits that" JKR/WB allege claims under the Copyright Act, the Lanham Act and NY state law and "asserts that this case is really about Plaintiffs' effort to suppress Defendant's publication or an original literary reference guide."
It also takes exception to the JKR/WB's side referring to the book as an Infringing Book.
It denies it has rebuffed or treated the plaintiffs rudely in any dealings, and "vigorously denies" the allegation that it misrepresented a family tragedy for "some strategic advantage." RDR then admits that it did conduct negotiations with foreign publishers during the time period in which he petitioned JKR/WB for more time to answer their allegations (due to the death of RDR Books' owner's brother-in-law), and admits it accused WB of infringing the Lexicon's rights on a Hogwarts Timeline used in a Harry Potter DVD, but that the accusation was not "audacious or in any way a fabrication."
It says that this paragraph of the JKR/WB filing:
"Defendant's main excuse for its blatant conduct is to argue that the Infringing Book is merely a print version of Mr. Vander Ark's free-of-chrage Lexicon Website. Even if this were the case – which is most certainly is not – there is a significant difference between giving the innumerable Harry Potter fan sites latitude to discus the Harry Potter Works in the context of free-of-charge, ephemeral websites and allowing a single fan site owner and his publisher to commercially exploit the Harry Potter Books in contravention of Ms. Rowling's wishes and rights and to the detriment of other Harry Potter fan sites. In any event, the Infringing Book is a 400-page dictionary taken from the world of Harry Potter that does not include any of the vibrant fan art, graphical interfaces, fan fiction or discussions from the 700+ Internet page Lexicon Website and thus is not a mere print copy of website."
…is an "overheated legal argument that does not require a response," but does admit that not the whole web site was included in the book.
RDR opposes the idea that JKR/WB "had no choice but to file this lawsuit."
It admits that JKR is a respected and famous author, that WB "purports to hold rights in certain trademarks associated with the Harry Potter films," based on records; that RDR is a publishing house; that the HP books are a modern day publishing phenomenon; that the timeline of publication of the books offered by JKR/WB is correct; that the books are popular and have sold well; that JKR is the author of "Quidditch Through the Ages," and "Fantastic Beasts and Where to Find Them"; that WB has released films based on the HP books; that the HP movies have been successful, and that the Lexicon website contains materials related to Harry Potter.
It admits that at the time the lawsuit was brought, it had sold rights of the book to France and Canada, but denies Australia and England (I've checked this twice; perhaps the rights were sold to Methuen, in the UK, after the lawsuit began); that it receive an email from the CLLA but did not return it because it had been told by "Ms. Rowling's agent to expect a call from Ms. Rowling's attorney."
It admits correspondence with JKR/WB's reps on Sept. 19, and that on Oct. 3, JKR/WB sent RDR a letter; that it informed the JKR/WB reps that there had been a death in the RDR owner's family. It denies, however, that the complaint correctly characterizes the letter, "which in fact demanded that 'RDR Books cease its efforts to publish the Book' and that it identify any parties who had purchased rights to the book.'" (The complaint said the letter was 'emphasizing their clients' concerns and the impending publication date and asking for a prompt and substantive response. The letter says:
"As indicated in our previous letter, our clients are very concerned about RDR Books plans to publish Mr. Vander Arks' book, entitled The Harry Potter Lexicon (the "Book"), because it appears to constitute an unauthorized derivative work in violation of our clients' rights under copyright law and because the public may be misled to believe that the Book has been authorized by or is affiliated with them.
"Accordingly, we ask that RDR Books cease its efforts to publish the Book. In addition, we request that you forward this letter to the parties that have purchased the rights to the Book in England, France, Canada and Australia, and identify them to us so that they may be contacted directly. Given the advertised publication date of late October, 2007, we need a prompt response to allow our clients to protect their rights."
The letter in response to this letter is the one requesting time to attend to a family member's death.
It denies the ability to respond to questions of Steve Vander Ark's attempts to be hired by the Christopher Little Agency, or the question of the amount of time he was planning to publish an encyclopedia, based on them being actions of Vander Ark's and not RDR's.
RDR admits that it sent a letter to WB on our about Oct. 11, "in hopes of finding a solution favorable to the parties. This letter, however, was not a 'cease and desist' letter, nor did it claim that WB had violated any rights beong to RDR Books. Rather, the letter stated that RDR Books was representing Mr. Vander Ark, that WB had used MR. Vander Ark's timeline, and that 'you will surely agree it is only fair and just that he…receive acknowledgment and tangible rewards for his contribution.'"
RDR admits that JKR/WB wrote to RDR on or about Oct. 24, asking for confirmation that RDR Books would not publish, but "vigorously denies that it has refused to be 'above-board about its intentions and engage in reasonable discussions,' or that 'it cannot be trusted.'" It further denies that it has been "hypocritical."
RDR admits it has produced a manuscript for the Lexicon in response to a court order, and that the book is a 400-page lexicon comprising an alphabetical listing of hundreds of elements from all seven of the HP books and two companion books JKR wrote. It denies that it has provided "no analysis or commentary" and says the book is "replete with both analysis and commentary, as well as etymology, reference material and interpretation." It further "specifically denies that the Lexicon contains 'lengthy plot summaries, spoilers…synopses of the major plots and story lines of the Harry Potter Books' and other materials that together 'constitute the heart of the Harry Potter Books." It also "further denies the melodramatic contentions…that it has infringed any right belonging to Plaintiff Rowling, or sought to 'make money off the back of Ms. Rowling's creativity.'"
RDR admits its disclaimers are inconspicuous, and denies that JKR's name is featured anywhere except in disclaimers or in marketing materials.
Everything else is denied, and there is a clause stating that anything not specifically addressed is also denied.
---
For those interested, here is a summary of the case so far:
---
On Oct. 31, JKR and WB filed a suit against RDR Books, which was attempting to publish a print for-profit version of unofficial online encyclopedia, The Harry Potter Lexicon. The book would be an encyclopedia of the Harry Potter universe, which JKR/WB said violated her copyrights and trademarks.
JKR made a statement on her Web site regarding the case. The Lexicon did also.
Deadlines for filings regarding a preliminary injunction on the book were set, and a judge issued a temporary restraining order to prevent publication while the merits of the preliminary injunction request were reviewed. RDR took the book down from pre-ordering on their site; the TRO demanded it be removed from Amazon as well.
Amidst announcements of postponed filing dates, Stanford's Fair Use Project joined up with RDR Books to provide legal assistance. In late December J.K. Rowling discussed her encyclopedia, jokingly referring to it as "The Scottish Book," on our podcast, PotterCast.
In January, JKR/WB made their full filing requesting a preliminary injunction (part one, part two).
RDR Books requested copies of JKR's notes for her encyclopedia and was denied.
Fan zine Ansible published a letter from the Lexicon author stating his case; the New York Times also published an opinion piece favoring RDR (later rebuffed by a Harvard law blogger and faculty at the U. of Mich).
In early February, RDR filed its response to the complaint.
In late February, JKR and WB responded.
On March 7, the judge on the case consolidated the hearing for a preliminary injunction with a trial on the merits of the case, and set dates of March 24, 25 and 26th at 9:30 a.m. for the trial.
On March 13, the trial was rescheduled to April 14.