Rumor Alert: Half-Blood Prince Trailers and Posters oh My!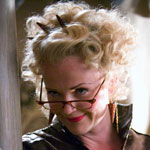 Jan 20, 2009
Uncategorized
Rumor Alert! Many reports are online, first brought to us by Portkey.it, stating that the full trailer for Harry Potter and the Half-Blood Prince will be attached to Inkheart in theaters this weekend. Please note, some are saying this will be a new trailer, however it is most likely (if true) that this will be the trailer released back at the end of November. Also, reports say is that we will see an official HBP movie poster within the next few weeks. WB does not comment on rumors such as this, so please keep all of this in the rumor category for now!
Thanks to Portkey and all who emailed!