Live PotterCast with Vlogbrothers at 7:30 pm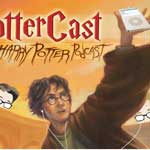 Jan 29, 2009
Uncategorized
Listeners are already gathering in our UStream Channel to listen to tonight's live recording of PotterCast 183: Accio Nerdfighters, which will features Vlogbrothers John and Hank Green. Join us! And beware the Nargles.
The show will officially start at 7:30 pm, though there will be activity in the room from 7.
You MUST be a member to chat. Sign up at UStream. We will be taking questions from the chat and phone calls; we'll instruct on both during the show.
For more info on who/what/where/why, read this post.
See you there! DFTBA.