Updated: Family of Injured Stuntman on Potter Films Issues Statement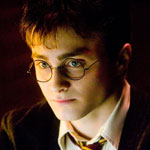 Jan 30, 2009
Uncategorized
Update: Through representatives, Daniel Radcliffe has asked that everyone note that his comments will style="font-size: 10pt;">remain private between himself and the stunt man.
The family of the stuntman who was seriously injured recently on the set of Harry Potter and the Deathly Hallows has now issued a statement. UK Channel 4 reports that the family of 25 year old David Holmes has issued the following:
"We would like to thank everyone for their thoughts and prayers. We
are trusting in the expertise of the medical staff who are caring for
David and would ask the media to please respect the privacy of our
family while we concentrate on helping each other through this
difficult time."
The accident occurred earlier this week at Leavesden Studios in London, England where prep work is underway for main photography on the two part Deathly Hallows films which is due to begin on February 15. The stuntman, a long time double for actor Dan Radcliffe in his role as Harry Potter, fell while testing an aerial stunt, injuring his back upon landing on the ground. Dan Radcliffe was not present, as he is still in New York completing his final days in the Broadway production of Equus.
The Mirror also cites a friend of the injured man as saying:
"They are hoping he will make a full recovery. But it was
a nasty injury and it might be some time before they know exactly what
they are dealing with.
"He is hoping he hasn't suffered any
really serious permanent damage. He has worked in the film industry
long enough to know it can be dangerous. And no matter what precautions
are taken, performing stunts always carries a risk. But he has always
loved his work and he will be hoping this isn't the end of his career."