Emma Watson Talks Possible New Film and More with Daily Mail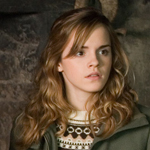 Jan 31, 2009
Uncategorized
Daily Mail Magazine has a lengthy feature online with Emma Watson that includes some stunning new photos of the actress, as well as new comments from her on fame, fortune and new roles post-Potter. She talks at length about fame and the spotlight can effect the behavior of some, noting that she along with co-stars Dan Radcliffe and Rupert Grint were lucky while growing up during the course of the Harry Potter films. Quotage:
˜I don't consider myself to be a celebrity. I don't fit that mould.
I worry that people have expectations of me being someone I'm not. I'm
just finding myself and trying to live as normally as possible and be
as normal as possible.
'I've never seen a "good behaviour"
clause (she refers to her reported Warner contract) ' I honestly think
that's a myth ' but I actually wouldn't ever need one. It's just not
necessary. I'm not tempted by parties or drugs. I don't actually like
being drunk, particularly in public. But I do understand why people get
sucked into a party lifestyle. I can see how it happens so I'd never
criticise someone who gets into all that. It can get pretty tough. But
you have choices in life. If I want to lead as private and as normal a
life as possible I just can't go there. So I don't.'
She grins.
˜Daniel (Radcliffe), Rupert (Grint) and me have been incredibly
protected doing the Harry Potter movies. There seems to be this feeling
that all of us were bursting to break out of these images we had
created but that's never been the case. We all share the same view.
None of us court celebrity, none of us want to be part of the game.'
While some websites and reports have claimed that she has chosen a University, Emma Watson says again that she is still undecided, and states of her desire to further her education while acting. "Jodie Foster did it, Natalie Portman did it,' she says. ˜I think it's entirely possible to juggle university with filming…˜I actually think going to university will make me a better actress.
The experience of living like that, working to deadlines, living with
other students. It's all the things I want."
Finally, Emma Watson speaks again to a role in the Napoleon and Betsy film that she has been rumored to be taking on for some time now. ˜It's a strong relationship but it's not sexual,' she says. ˜It's very
complex. A touching of souls. She was a very young girl and he was this
older, incredible man. I read the script two years ago and just knew
this was the perfect film for me.'
In addition to the photos seen in the article, you can also see a new fashion shoot Emma did for VS magazine here in our galleries.