Rumor Alert: Possible Location Shoots for Deathly Hallows Near Leavesden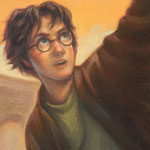 Feb 24, 2009
With production now underway on the final installments in the Harry Potter film series, there is a curious casting rumor making the rounds today. This is Grimsby is reporting that UK actor Nick Moran apparently told people at a recent London fashion show party that he was cast in the upcoming Harry Potter and the Deathly Hallows films. While no mention of a specific role was stated, the paper reads "Nick was overheard saying he is set to become the baddie in the next
two blockbuster Harry Potter films, but complaining filming takes place
on location in Watford." You can see a photo of Nick Moran here.
Please note: While we are uncertain which "baddie" he supposedly will be playing, we should point out as well the mailing address of the main studio where the films are recorded, Leavesden Studios, is also that of Watford, England. Thus, we are also uncertain what location shoots the article might be referring to, and will update with more on that when we can. TLC is attempting to obtain confirmation on all of this; until then please keep this all very much in the rumor category for now.