Followup: Man Convicted in Murder of Potter Actor Rob Knox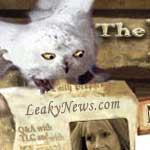 Mar 04, 2009
Last May, we learned the tragic news that actor Rob Knox, a young actor who will be seen as Marcus Belby in the upcoming Harry Potter and the Half-Blood Prince, had been murdered in London. Today, the BBC reports that a jury has convicted Karl Bishop, 22, and found him guilty of the stabbing of Rob Knox. The BBC states "Mr Knox was stabbed five times as he defended his brother
Jamie from Bishop, the court had heard. Five other people were also
stabbed in the fight." The PA also reports that on the night of the murder:
"Bystanders saw his face "screwed up in rage" as he lashed out
with the blades, stabbing his victims at least 10 times in less than
two minutes. Rob, 18, had rushed outside to try to protect his younger
brother Jamie after hearing Bishop had threatened him. But he ended up
being stabbed five times, once fatally in a main artery, and dying
later in hospital."
You can read more about the events of the night in question and the trial, here.