Life Sentence Given in Robert Knox Murder Case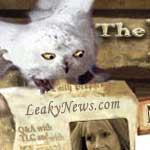 Mar 05, 2009
Yesterday there was an update in the case involving Robert Knox, the young actor who appears as Marcus Belby in the upcoming Half-Blood Prince, who was tragically murdered last May. As reported earlier, a jury in England found Karl Bishop, 22 guilty of the murder of Robert Knox, and today Mr. Bishop was handed a life sentence in jail for his crimes. The BBC reports:
Bishop, who was found guilty on four counts of wounding, was given
three further concurrent life sentences for wounding Mr Knox's friends.
Sentencing, Mr Justice Bean told Bishop that he was a highly dangerous man.
"I do not think it is proved that you intended to kill Robert
Knox. The truth is that you simply could not care less whether you
killed him or not," he said.
"Your lack of regret let alone remorse was truly chilling".
Thanks, Andy!