Filming for Shell Cottage Scenes of Harry Potter and the Deathly Hallows to Start in May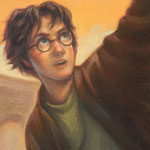 Mar 26, 2009
There is more today on location filming that will take place on the coastline of Wales for the upcoming Harry Potter and the Deathly Hallows. Previously we told you a location in South Pembrokeshire had been selected to be the site of the emotion Shell Cottage scenes. Today, Wales Online reports this filming will take place shortly after Easter, with crews due to be in the Freshwater West coastline section of Wales for some 50 days to do construction. According to the piece, "a set will be built in Pembroke Dock and moved to a site in the dunes."
Main filming for the scenes would take place over six days, and "was planned for early May."
Anyone who is in the area, please send in your photos and reports!
Full quotage as follows:
A report looking into bringing the film crew to the area was
presented to the National Park's development management committee last
week. Members welcomed the potential benefits the films could bring to the area.
The
report stated: "There are obvious spin-offs, both in the immediate
input into the economy and raising the profile of the area, which may
encourage others to visit." Planning officer Cathy Milner said:
"It's a huge bonus for Pembrokeshire. There's the input of the finance,
and it will also raise the county's profile." Ms Milner said Freshwater
West had captured the film makers' imagination and six days' filming
was planned for early May.The Harry Potter crew is expected to
be in the area for 50 days. A set will be built in Pembroke Dock and
moved to a site in the dunes.