JK Rowling Steps Down from MS Society Scotland?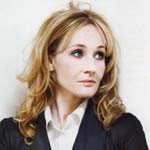 Apr 08, 2009
There is a new report tonight stating J.K. Rowling has resigned her role as Patron of MS Society Scotland, an organization she has long supported. The Press Association is reporting tonight that JKR is stepping aside from her involvement in the charity due to internal conflicts, and has this quote from the Harry Potter author:
"I have now reluctantly decided that I cannot, in good conscience,
continue to be the public face of a charity that is changing beyond
recognition from the one with which I have been so proud to be
associated."
Readers will recall that Jo has long supported MS Society Scotland, often hosting elaborate fund raising gala events for the charity over the years, and has long worked to help raise funds and awareness of Multiple Sclerosis, the disease that claimed the life of her mother. We are working to learn more on her resignation, and will update with more when we can.