Rumor Alert: Harry Potter and the Half-Blood Prince DVD Due November 19th?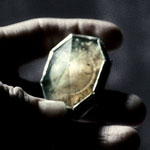 Apr 25, 2009
With the sixth Harry Potter film due in theaters this July, there are already rumors of when the DVD might be released. A German BluRay website is reporting today that possibly the Blu- Ray disc of Harry Potter and the Half-Blood Prince will be released in late fall to be part of the Christmas holiday shopping season, with a possible November 19th release date. In addition, many websites are starting to add "notify when available for pre-order" links to Half-Blood Prince DVD, such as Amazon. Please note, as exciting as this date may seem, this most certainly has not been confirmed by Warner
Brothers yet, and should be considered a rumor for the time being.