Official! LEGO Harry Potter Video Game Years One through Four Coming in 2010!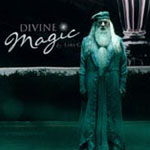 Jun 01, 2009
Great news for this video game fans this first day of June: Warner Bros officially announces the arrival of a LEGO Harry Potter game due in 2010. Check out this adorable new trailer for the videogame here! The press release reads as follows:
Warner Bros. Interactive Entertainment and TT Games are teaming up with
the LEGO Group, to merge two of the world's most popular brands with the
creation of LEGO® Harry Potter: Years 1-4. Based on the first
four Harry Potter books and movies that tell the story of Harry's
first four years at Hogwarts School of Witchcraft and Wizardry, LEGO®
Harry Potter: Years 1-4 offers an engaging mix of magical gameplay
and light-hearted humor. LEGO® Harry Potter: Years 1-4 is being
developed by TT Games and will be published by Warner Bros. Interactive
Entertainment and is scheduled for release in 2010.
LEGO® Harry Potter: Years 1-4 will give gamers the chance to
experience the magic and adventure of Harry Potter in a uniquely LEGO
way. Playing as Harry Potter, Ron Weasley and Hermione Granger, as
well as other favorite characters, gamers will have the opportunity to
attend lessons, cast spells, mix potions, fly on broomsticks and
complete tasks to earn house points. Throughout the game, players will
also have the freedom to explore iconic settings from the wizarding
world including Hogwarts castle, Diagon Alley, the Forbidden Forest and
the village of Hogsmeade!
"With LEGO® Harry Potter: Years 1-4 we are creating an open,
wide-ranging experience within Hogwarts that is full of fun and LEGO
magic' said Tom Stone, Managing Director, TT Games. "Harry Potter
is one of the most beloved and well-respected characters, and we look
forward to bringing gamers a new way of interacting in the universe with
the LEGO games' great humor and exploration."
"Harry Potter is one of the world's most popular and
inspirational heroes, and LEGO® Harry Potter: Years 1-4 will
appeal to a generation of gamers who grew up immersed in the Harry
Potter books and films, and also loved playing with LEGO toys' said
Samantha Ryan, Senior Vice President, Development and Production, Warner
Bros. Interactive Entertainment. "The game is geared for players to
experience a good mix of puzzle solving gameplay with exploration and
battle in some of the most beloved Harry Potter environments, plus a few
other surprises."
"We're excited to announce this gaming experience based on the amazing
Harry Potter universe' said Henrik Taudorf Lorensen, Vice President,
New Business Development, the LEGO Group. "LEGO Harry Potter: Years
1-4 is built around the same values of family-friendly creative game
play that are present in other LEGO videogames, while delivering new
elements of exploration and depth that we believe will engage children
in imaginative play both virtually and physically."