Photos from Harry Potter and the Half-Blood Prince Train Tour in France (Updated)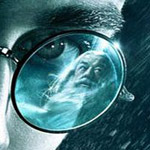 Jun 08, 2009
*Update: You can now see photos of actors Tom Felton (Draco Malfoy), Bonnie Wright (Ginny Weasley) and James and Oliver Phelps (Fred and George) at the opening here and here.
WB France has a launched a new website as part of the special train tour for Harry Potter and the Half-Blood Prince. At this link, you can see a new poster for the film. Also UHP was able to attend a special preview of the train, and let us know about a few photos they have from the event. Here, you can see props from the film, including a costume for Luna Lovegood and several of the items found in the Weasley Wheezes joke shop.
Thanks to UHP for emailing!