Cast Watch: New Profiles on Toby Jones, Jessie Cave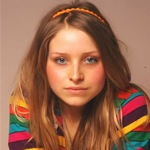 Jun 21, 2009
There are two new profiles available today featuring cast members from the Harry Potter films. First is this new interview with actor acclaimed actor Toby Jones. Interviewed for Your Manchester magazine, the article says again what TLC first told you previously that Toby Jones would be back as Dobby in both films of Harry Potter and the Deathly Hallows. You can read the interview with Toby Jones here and here.
Also online is a profile in the Independent with actress Jessie Cave. While the article does not contain any new information about her role as Lavendar Brown in Harry Potter and the Half-Blood Prince, it does contain new quotes from the actress about her love of plays, as she is currently appearing in London in the production of Tom Stoppard's Arcadia. You can see photos of Jessie in the play here via Jessiecave.com.
Thanks so much to Lauren for the scans about Toby Jone!