Video: Dan Radcliffe on NBC's The Today Show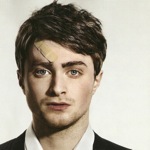 Jul 10, 2009
As promised, actor Dan Radcliffe was a guest on NBC's The Today Show. You can now see video of Dan on the show here via this link. In this fun interview he jokes about his intense competitive nature over ping pong, plus see a clip of the recently released scene of Professor Slughorn and Harry in Potions class.
UPDATE: We now have this available (and in IPod friendly form) here in our galleries.
Thanks Christine and Samantha!