Nicholas Hooper on Scoring Half-Blood Prince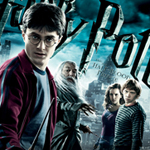 Jul 24, 2009
Composer Nicholas Hooper has given another interview, this time to IFMagazine, where he speaks again about scoring the film Harry Potter and the Half-Blood Prince. Mr. Hooper speaks on bringing in some of the cues from his music for Order of the Phoenix as well as working with the now iconic "Hedwig's Theme" for HBP. Quotage:

Although a lot of things seem logical after the event, I tend to write instinctively, allowing things to develop in their own way. It would be easy to say that I meant to use such and such a theme in a "brilliant stroke of genius." But in fact a lot of what works comes out of trying things out first, and then discussing them later. A bit like throwing paint at the wall one day and coming in to have a look at it the next to see what shape it makes. The use of the Possession theme from HP V (where Voldemort possesses Harry) came back as an idea when Voldemort is first mentioned by the name of Tom Riddle in Dumbledore's speech at the start of the new term. It seemed to work there and gradually worked its way into the movie following Dumbledore's own involvement with Voldemort. This along with a new theme created the DNA for the whole score. Placing John Williams' themes became obvious as we went along. The beginning of the film has to have at least a hint of Hedwig's Theme (look out for the end of it in the brass just before the Death Eaters attack London). Later in the film, Hedwig's theme gave a sense of being back in a POTTER movie, so it was used on the train to Hogwarts and Harry's arrival at the Weasley's home. I also enjoyed using a bit of William's Quidditch theme in the Quidditch match to point up Ron's amazing goal saving.
Readers will recall of course, as first noted here on July 14, then several days later, Mr. Hooper will not be returning to provide the score for Harry Potter and the Deathly Hallows, as legendary John Williams is indeed in talks to return to the series and create the music for the final Harry Potter films. Nicholas Hooper says again:

"I have made the decision not to do the next two HARRY POTTER films. I'll be handing the baton on to another composer. It has been a roller coaster ride, and, I feel, an enormous privilege to have the opportunity to have scored such great films and such a fantastic story."
Thanks so much Alex, and to IFMagazine!