Happy Birthday Harry and Jo!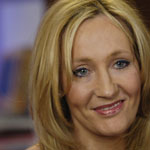 Jul 31, 2009
It's that time of year again, when we pause to celebrate two very special birthdays at once: our beloveds Harry Potter and J.K. Rowling!
This is not Leaky's official birthday post, as our usual present is being touched up, as it were! Please join us in wishing the the happiest of days… and we'll be back!