One Day In the Life of Dan Radcliffe Photography Book to be Published for Charity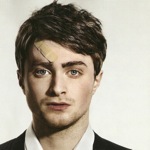 Aug 17, 2009
A day in the life of actor Dan Radcliffe (Harry Potter) is set to be documented in an upcoming photographic book by photographer Tim Hailand. Our Order Partner DanRadcliffe.com reports that the book will feature "50 black and white and colour images of Radcliffe
captured during his first experience of working in New York and on
Broadway." A press release regarding the publication of the book goes on to say:

"New York based photographer Tim Hailand is set to release the first in an ongoing series of 'One Day in the Life of' books. Each book will give an intimate glimpse in the day to day lives of well known figures from the arts and entertainment industry as well as public figures."
The press release continues, "Hailand hopes with this book to give the viewer greater insight into
Radcliffe as a person as well as a creative and reflective thinker. The
footnotes for each image have also been written by the young actor
giving a personal perspective of each image and its relevance in that
day." One Day In the Life of Daniel Radcliffe is slated for a December 2009 release, with 'portion of all book sales to Broadway Cares/Equity Fights AIDS.' As readers will recall, Mr. Radcliffe has been a avid supporter of this charitable organization in the past.
The book will consist of a total of 128 pages, contain an introduction by photographer Tim Hailand, footnotes by Dan Radcliffe, along with the 30 black and white images and 20 color images that comprise one day in Mr. Radcliffe's life. The list price for this photographic book is $29.95. A signed, slip-cased edition of the book, limited to 150 copies, will be available for $250.00.
Many thanks to DanRadcliffe.com.