Wizard Rock News: Wrockstock Announces Lineup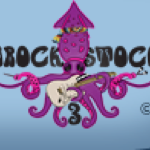 Sep 01, 2009
Uncategorized
Attention Wizard Rock fans! There will be a third Wrockstock this year, where many wizard bands and fans gather in Missouri for a weekend of Harry Potter inspired music and fun. Taking place November 6-9th, Wrockstock has now released their lineup as follows:
Friday, November 6th
8pm The Moaning Myrtles
9pm Justin Finch-Fletchley and the Sugar Quills
10pm Ministry of Magic
Saturday, November 7th
2pm Draco and the Malfoys
3pm Creevy Crisis
4pm Oliver Boyd and the Remembralls
8pm Diagon Alley
9pm Swish & Flick
10pm Gred & Forge
Sunday November 8th
2pm Catchlove
3pm RiddleTM
4pm The Whomping Willows
8pm Tonks & the Aurors
9pm The Mudbloods
10pm The Remus Lupins
Prices for tickets for this event will go up on September 5th. Please note: If interested in attending, fans must be a registered guest at the YMCA Trout Lodge in Potosi, Missouri first in order to buy your tickets for this event, which will feature the last live performance of the popular band "The Mudbloods." You can see a fun video on this event here, and prices and more on how to make hotel registrations can be found at this link.