Dan Radcliffe Lends Support to Get Connected Charity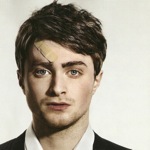 Sep 18, 2009
Harry Potter actor Dan Radcliffe (Harry Potter) has given his support to yet another charitable endeavor, this time becoming the first "best friend" in a UK-based guidance hotline for young people: Get Connected. The organization, which offers free, confidential support and information, provides those under 25 help in finding the "best option from the thousands of services available to them in the UK." In a press release Mr. Radcliffe is quoted as saying:

"I am delighted to pledge my support for Get Connected, and mark its 10th anniversary by becoming its first 'best friend'.
"The free confidential helpline finding young people help for any problem is a vital and unique service.
"We live in a world that is so full of choice and information; it is often impossible to know where to turn or what to do.
"Get Connected is there for young people in need of help no matter what the issue, from eating disorders to abuse, homelessness to pregnancy.
"I see Get Connected as much more than just a gateway for information; it is a friend to thousands of young people across the UK.
"I also support The Trevor Project, which is America's leading national organisation focused on crisis and suicide prevention efforts among lesbian, gay, bisexual, transgender and questioning (LGBTQ) youth."
As readers will recall, the young actor has been a most vocal supporter as of late regarding guidance for LGBTQ youths- most recently supporting The Trevor Project, a suicide prevention telephone helpline for gay, lesbian, bisexual, transgender, and questioning (GLBTQ) youth.

Youngsters can call Get Connected on 0808 808 4994, from 1pm to 11pm every day. The trained helpline volunteers give each young person the emotional support and information they need to choose a service that can help them. The young person can then be connected for free to their chosen source of support, without the phone call showing up on the phone bill.
The service is also available via email and webchat every day on [email protected] and www.getconnected.org.uk
The 24/7 Trevor Helpline can be contacted in the United States by calling 866-4-U-TREVOR (866-488-7386).