J.K. Rowling Opens Twitter Account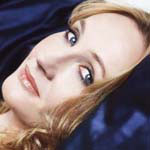 Sep 25, 2009
It's #followfriday on Leaky! Or as many readers have called it: the best #followfriday ever!
Reader Cassandra wrote in to tell us that J.K. Rowling apparently has a Twitter account here, at username @jk_rowling. While Twitter calls it a verified account, we checked, just to be sure, and have received confirmation: it is Jo. She opened it to put an end to all the fake ones and won't be twittering often.
The account seems to have been opened on Sept. 17 and reads:
I am told that people have been twittering on my behalf, so I thought a brief visit was in order just to prevent any more confusion! However, I should flag up now that although I could twitter endlessly, I'm afraid you won't be hearing from me very often, as pen and paper is my priority at the moment
Remember you can follow Leaky at @leaky!